You always own your content; we license it from you via a clear and fair License Agreement that we've had exclusively drafted for Minecraft Marketplace content by a world-leading intellectual property law firm.
What can I expect?
To break it down in the simplest way possible:
Ownership You always own your own content - surprising, huh? We license it from you!
Royalties It's your content, so you get the largest revenue share. Fair is fair.
Annual Terms The contract is per product, and is for a minimum of one year. After one year, it auto-renews unless you ask us not to. You always earn the same agreed royalty rate while your product is available to buy.
E-Signatures We use an online document management system to manage contracts, making it super-quick to sign a legally-binding contract.
The contract breaks down the full obligations expected of you and us. Ask us for more information if you want to know more.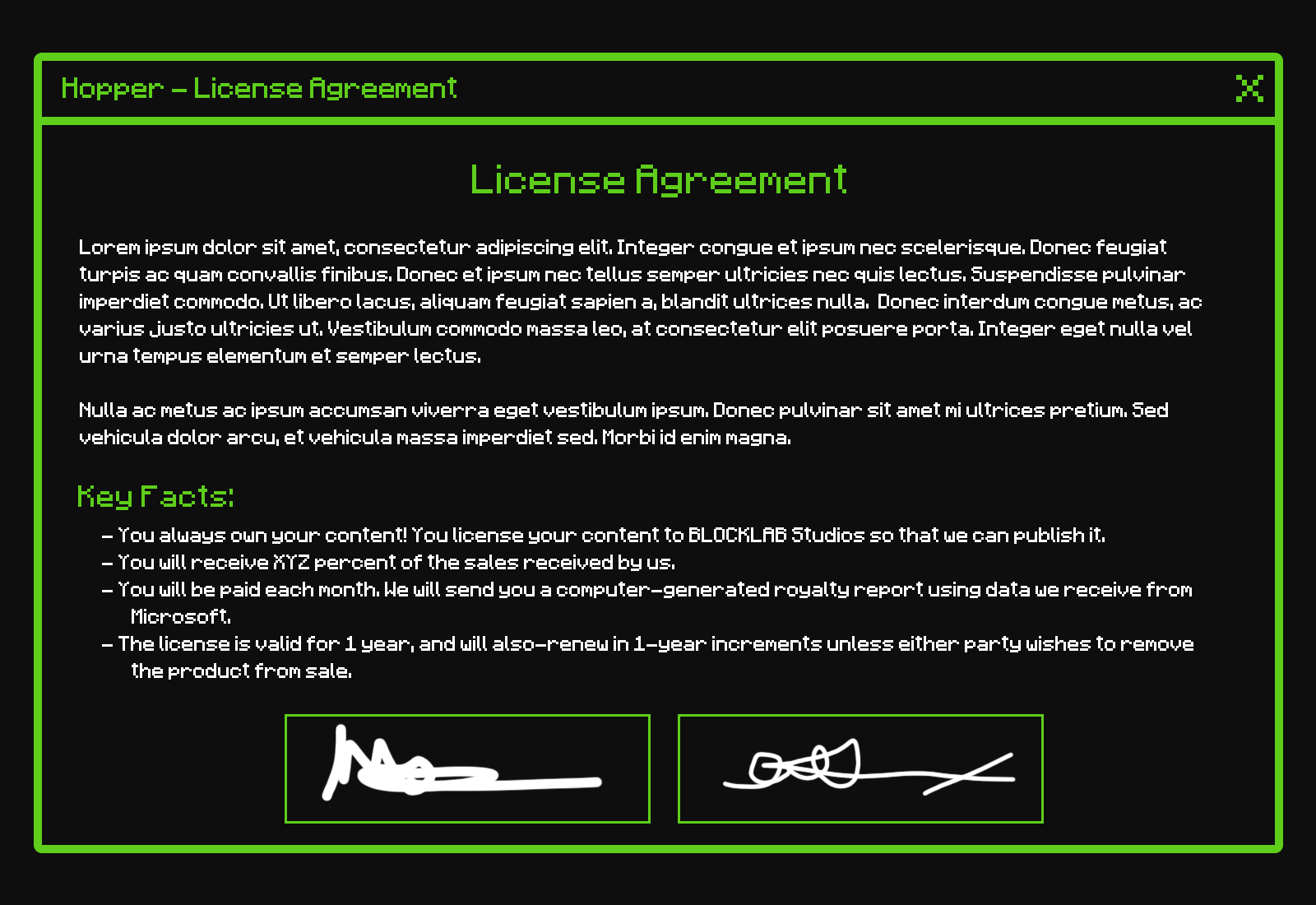 What about confidentiality?
You need to sign a Non-Disclosure Agreement (NDA) to work with us.
---
Interested in working with us?
Apply Now
---
You might also be interested in:
Production Tools
Transparent Finance
Business Intelligence
Automatic Notifications
Help & Support